Dr. Sesan Banjo
I'm passionate about delivering quality dental care to every one of my patients. My goal is to give everyone in the community a healthier smile. The patients I see every day inspire me and I want to thank them for the trust and confidence they put in me to be their dentist. I love to put a smile on people's faces and get people out of discomfort. The goal is always to give the patient the best of care.
Image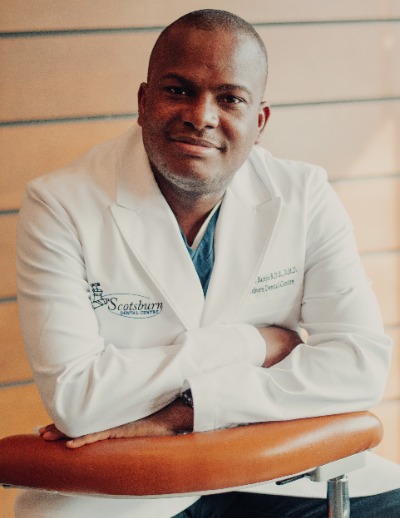 Education and Continuing Education
BDS – University of Lagos, Nigeria
Doctorate of Medical Dentistry – University of Manitoba
Professional Memberships
I currently hold membership with the College of Dental Surgeons of Saskatchewan.
Personal Life
I'm married to a very lovely, amazing and supportive wife, Opeyemi Owonla. We have 3 kids – David, Simisola and Nifemi. I love to spend time with my family and also enjoy watching European soccer with friends. I love travelling and sightseeing.
I grew up in Lagos, Nigeria, a city with a population of 20 million! Lagos is in the Southwestern region of Nigeria. It's a beautiful, coastal city and we love to enjoy life. I moved to Canada in 2016. Before moving to Estevan, SK, I lived in Burlington, ON and Winnipeg, MB. I have enjoyed getting involved in the community of Estevan, meeting new people and making new friends.