New Patients Welcome
Your first visit is all about you; your comfort, your happiness, and your health.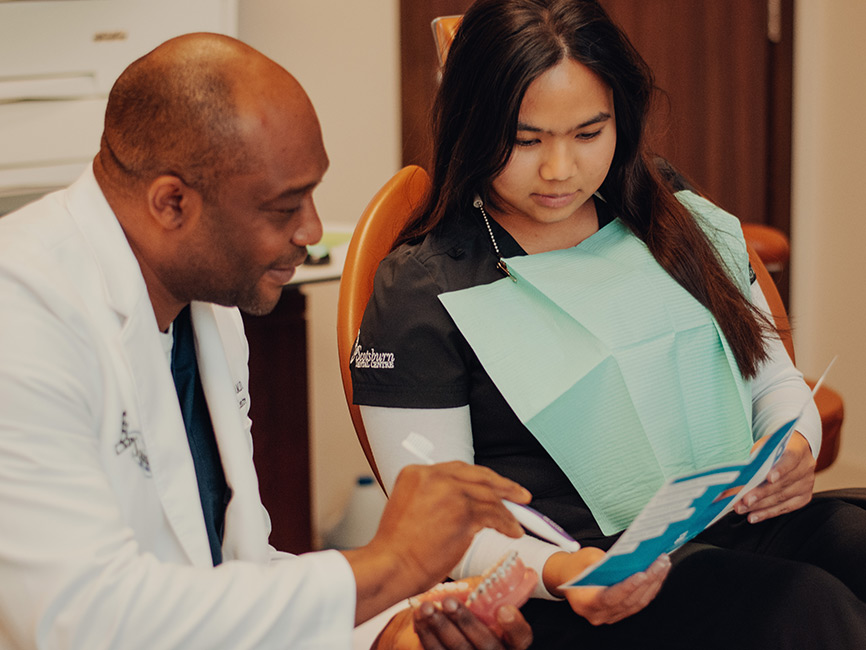 You can expect safe, gentle, and high-quality dental care when you choose Scotsburn Dental Centre. We understand that going to the dentist for the first time can be stressful, whether you've moved to a new community or it's your child's first visit.
The first time you see us will be a "getting to know you" type of appointment. We will review your dental and medical history forms, take X-rays of your mouth and teeth, and then the Dentist and Hygienist will meet with you for two hours. During this meeting they'll discuss your X-rays, answer any questions you may have, and help you create your own individual treatment plan.
What to bring to your first appointment
Bring your smile of course - but also remember to bring your completed new patient information form and your insurance card. This will help make processing quick so you can continue with your busy day.
To make an appointment, contact us today!