Sedation Dentistry in Estevan
Do you feel anxious about going to the dentist? Do you hold off on booking needed dental treatments out of nervousness or fear of pain? These feelings are common. We want to make sure you're happy and comfortable when it comes to oral health care, which is why we offer a variety of sedation dentistry options.
Image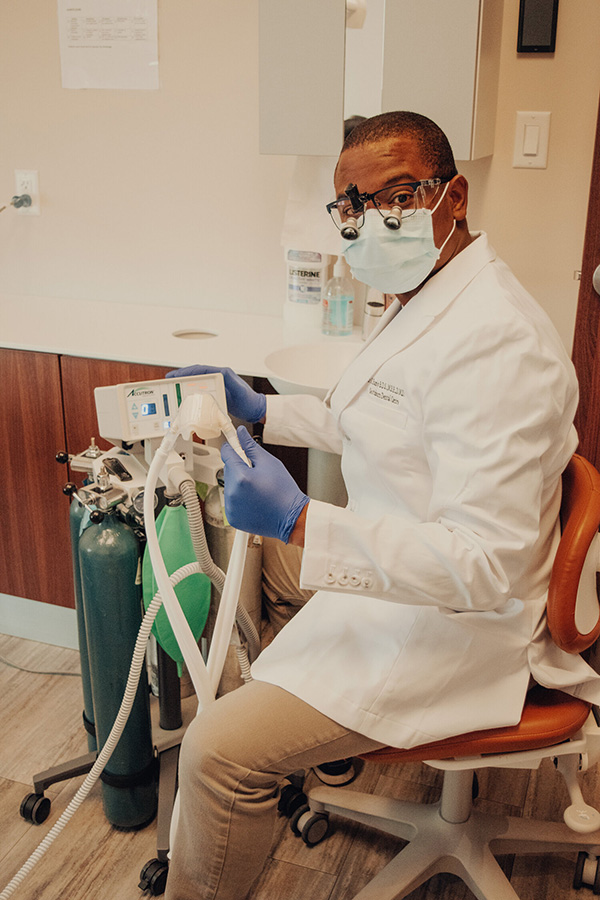 Oral Sedation
If you feel anxious about an upcoming treatment, or want to prevent low levels of pain during the treatment, your dentist can prescribe you an oral sedation medication. This medication can be taken up to 30 minutes before your appointment to give you a calm, pain-free visit. Make sure that you have someone available to drive you to and from the clinic as we don't recommend driving while on sedation medication.
Nitrous Oxide
Nitrous Oxide is a gas that is inhaled during treatment to prevent moderate levels of pain. It is tasteless and odourless, and the effects wear off immediately after you stop breathing the gas. You'll feel a great sense of calm and euphoria, a complete lack of pain, and not a care in the world while breathing the nitrous oxide.
Don't let anxiety or pain get in the way of your oral health. Give us a call today and discover the sedation dentistry options for your next treatment.