Dr. Sam Obamiyi
Image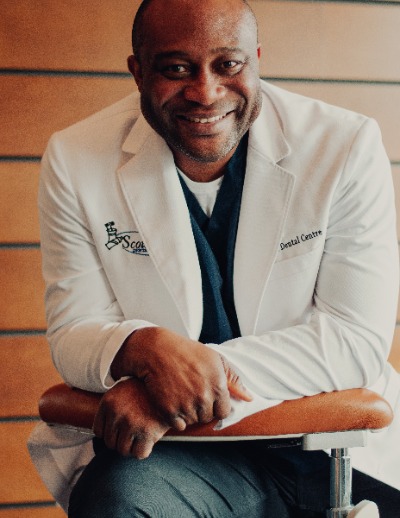 Dr. Sam Obamiyi has been a dentist since 2004 and has had the privilege of being involved in Dentistry in Africa, The United Kingdom, The United States and now in Canada.
Dr. Obamiyi is Registered in Alberta and Saskatchewan as a Specialist in Orthodontics and Dentofacial Or thopaedics. He completed a residency training in Orthodontics and Dentofacial Orthopaedics at the Eastman Institute for Oral Health, University of Rochester, NY. He also completed a Master of Science degree at the University of Rochester. He is very excited to be a part of the team at Scotsburn Dental in Estevan.
He is an avid sports lover and particularly enjoys watching and playing soccer and basketball. He enjoys spending time with his family, they particularly enjoy making TikTok videos. Together with his wife, they have one daughter.